East End Neighborhoods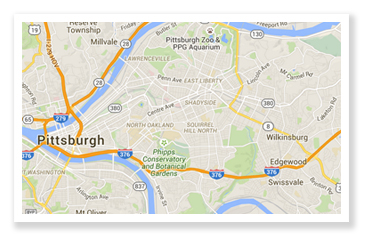 The East End is commonly thought of as the city neighborhoods east of Downtown, including Oakland, Shadyside, Squirrel Hill, Carnegie Mellon, Greenfield, Bloomfield, Lawrenceville, Polish Hill, Morningside, Garfield, Stanton Heights, East Liberty, Lincoln-Larimer, Highland Park, Point Breeze, Bakery Square, Regent Square and may also include the neighborhoods of Homewood, Wilkinsburg, Edgewood, Swisshelm Park and Siwssvale. Rather than a specific location, this collection of neighborhoods represents a wide range of culturally diverse and somewhat progressive neighborhoods. The homes range from cheap to expensive, fixer uppers to grand mansions, and residents of all types, ages and income ranges. The neighborhoods benefit from the nearby Universities, Hospitals and a strong Tech employment base. Frequently referred to as the most vibrant areas of Pittsburgh, these walkable neighborhoods with bustling business districts are the heart of the City of Pittsburgh and have shown the most resilience and appreciation in the recent past.
Explore The East End
The Pittsburgh Business Times

As Larimer ramps up for $30 million in investment from a Choice Neighborhoods grant from the U.S. Department of Housing and Urban Development, Todd Reidbord of Walnut Capital Partners remembers how his firm's Bakery Square development might have played a small role in helping the community be awarded the major competitive grant.
---
Shady Ave

News and Lifestyle in Pittsburgh's East End
---
East End Print

Print is a weekly newspaper for the people who live and work in East Liberty, Homewood, Larimer, Point Breeze, Shadyside and Squirrel Hill.
---