Buying With Me
I look as my role with buyers as part real estate agent and part educator. As a real estate agent I know the ins and outs of how a transaction progresses. As an educator, I want to make sure that my buyer's always know what is happening, and why, in all stages of their transaction. So they never feel like they are out of control.
As your Buyer's Agent I will…

Have Your Best Interest In Mind. Unless you have made it clear that you want to be represented by a buyer's agent and have entered into a written agreement, then the real estate agent you are communicating with is always representing the seller. Seemingly innocent 'small talk" between you and the seller, or their representative, may be used against you when it comes time to negotiate.
Research the Market Value of Homes You are Considering. Accurate comps of recently sold properties will help us determine if the home is accurately priced, and allow us to craft an offer that has the best chance of being accepted.
Eliminate the Emotions When Making An Offer. Buying, and selling, is more than a financial decision, it's filled with high emotions that if left unchecked can prevent you from getting the home you want. As your agent, I am trained to negotiate on your behalf without letting those feelings become part of the equation.
Provide Confidentiality. The Broker Buyer Relationship guarantees that information we discuss about your buying power, motivation and time frame are confidential and will not be revealed to the seller, or their agent.
Point Out The Pitfalls. I know the kind of things that can pop up. I watch the dates, help you avoid problems, keep you on track and make things go smoothly.
Supply A Professional Team. A real estate transaction requires teamwork. Agent, loan officer, home inspector, appraiser, insurance agent, contractors, title companies, settlement companies, code enforcement and municipalities all play a role. I have a team that has performed in the past, and I am confident will do so for you.
Make The Best Use of Your Time. I can search based on extended criteria to better match the features you are looking for in a house, and as a life-long Pittsburgh resident I can make suggestions of homes that are most likely to offer the things you want.
Our First Meeting
This is our opportunity to get to know each other, talk about your needs, review the buying process and establish a business relationship. You will want to bring along your pre-approval letter and a list of the things you are looking for in your new home.
The first time we meet in person I will ask you to sign the Consumer Notice. This document is not a contract but rather a disclosure required by PA State Law to help consumers make informed decisions about the business relationships they may have with real estate brokers and salespersons.
We will also discuss the Buyer's agency agreement. This is a relationship where a licensed real estate agent, upon entering into a written agreement, works for and represents the interest of the buyer.  Buyer's agency is established by signing the Buyer Broker Business Relationship Agreement. This document provides for a mutually beneficial business relationship in which you, as the buyer get the benefits outlined above. This same document also outlines how I get paid (usually as a percentage of the purchase price) for the time and work I do for you, which considering that real estate is my full-time career, makes me pretty happy.
I will also ask you to fill out an information sheet and your wish list. We'll set up your search and get you started looking for your new home. If you are a buyer from out-of-town our initial meeting can be done over the phone.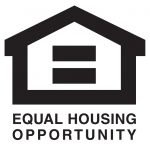 I am fully committed to all federal, state and local fair housing laws and provides nondiscriminatory service to all consumers regardless of race, color, religion, national origin, sex, familial status, handicap, age, ancestry or disability.