82,338 Great Reasons to Buy a Home Today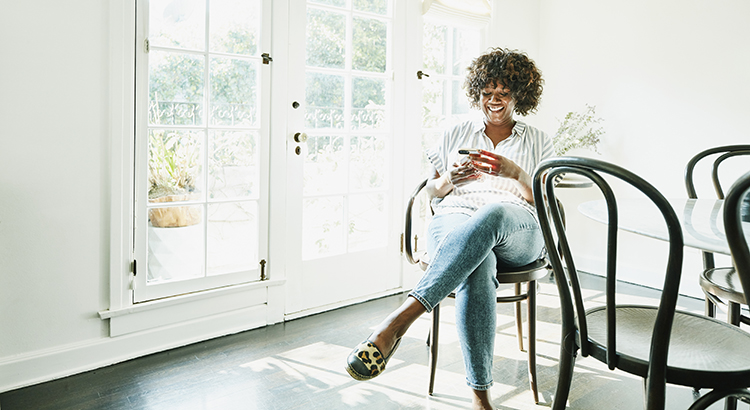 The financial benefits of buying a home as compared to renting one are always up for debate. However, one element of the equation is often ignored – the ability to build wealth as a homeowner.
Most experts are calling for home prices to continue appreciating over the next several years. The most recent Home Price Expectation Survey, a survey of over one hundred economists, real estate experts, and investment and market strategists, expects home appreciation to increase as follows:
2021: 6%
2022: 4.5%
2023: 4%
2024: 3.6%
2025: 3.5%
Using their annual projections, the graph below shows the equity build-up a purchaser could earn, using a $350,000 home as an example: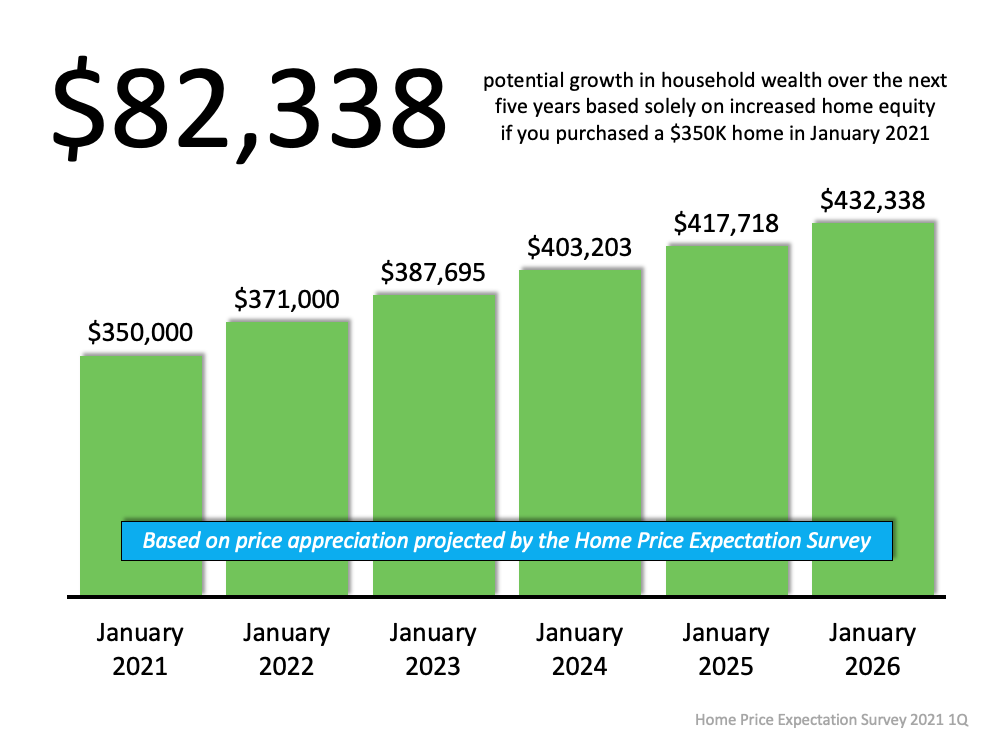 A homeowner could increase their net worth by over $80,000 in five years. That's an average of $16,000 annually. That number should be in any equation determining the financial benefits of owning a home compared to renting.
Bottom Line
Homeowners are going to make a substantial amount of money in home equity over the next five years. If you're ready to buy a home, let's connect so you can enjoy this great benefit as well.
Planning to buy? Get your search of homes for sale in Pittsburgh started here.
Are you relocating to the Pittsburgh area? I can make your move stress-free, offer insight about the area and help you find the perfect home. Give me a call at (724) 309-1758.
I'm here to help guide you through your home buying or selling experience. Connect with Me Today!
Let me help you explore our communities, as a local expert I can give you the rundown on the benefits, trends and hot spots of the area.
The information contained, and the opinions expressed, in this article are not intended to be construed as investment advice. Christa Ross and Keeping Current Matters, Inc. do not guarantee or warrant the accuracy or completeness of the information or opinions contained herein. Nothing herein should be construed as investment advice. You should always conduct your own research and due diligence and obtain professional advice before making any investment decision. Christa Ross and Keeping Current Matters, Inc. will not be liable for any loss or damage caused by your reliance on the information or opinions contained herein.