More Listings Are Coming onto the Market [INFOGRAPHIC]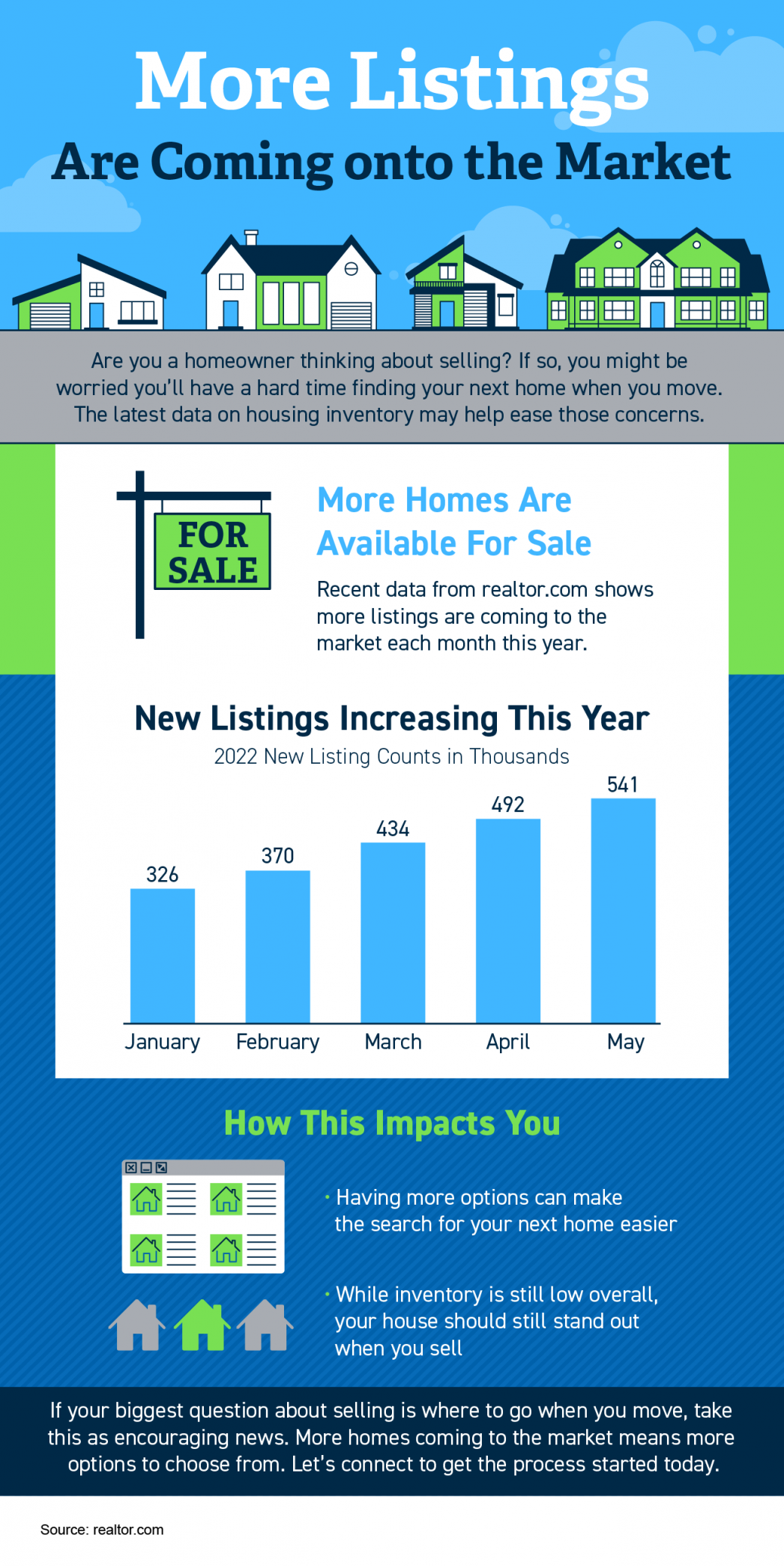 Some Highlights
Worried you won't be able to find your next home after you sell? You should know data from realtor.com shows more listings are coming onto the market each month this year.
Having additional options can make the search for your next home easier. But inventory is still low overall, which means your house should still stand out when you sell.
If your biggest question is where you'll go if you sell, take this as encouraging news. Let's connect to start the process today.
Planning to buy? Get your search of homes for sale in Pittsburgh started here.
Are you relocating to the Pittsburgh area? I can make your move stress-free, offer insight about the area and help you find the perfect home. Give me a call at (724) 309-1758.
I'm here to help guide you through your home buying or selling experience. Connect with Me Today!
Let me help you explore our communities, as a local expert I can give you the rundown on the benefits, trends and hot spots of the area.
The information contained, and the opinions expressed, in this article are not intended to be construed as investment advice. Christa Ross does not guarantee or warrant the accuracy or completeness of the information or opinions contained herein. Nothing herein should be construed as investment advice. You should always conduct your own research and due diligence and obtain professional advice before making any investment decision. Christa Ross will not be liable for any loss or damage caused by your reliance on the information or opinions contained herein.