With Inventory Low: Will Your Dream Home Need Some TLC?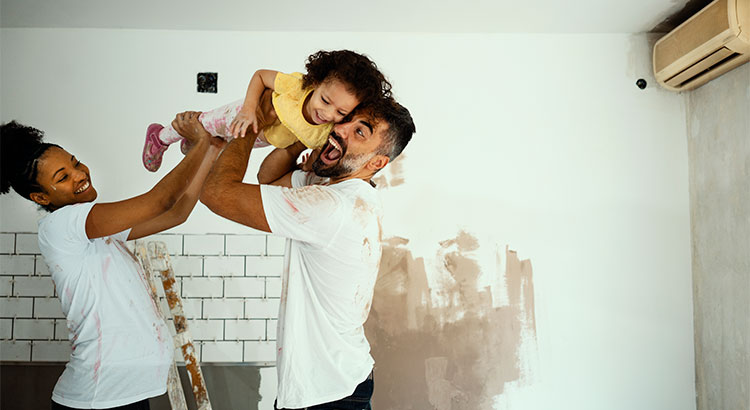 According to a new survey from Move.com, the wave of first-time homebuyers hitting the market this summer has resulted in an interesting statistic. Nearly 60% of buyers searching for a home this spring are willing to consider buying a fixer-upper, with 95% believing that the projects needed will increase their new home's value!
Realtor.com's Chief Economist, Danielle Hale, pointed to low-inventory at the entry-level price range for the increase in willingness to renovate.
"The combination of rising home prices and limited entry-level homes for sale is prompting many home shoppers to consider homes that need renovating.

Replete with inspiration at their fingertips – like Pinterest, Instagram, and various home renovation TV shows – some home shoppers are comfortable tackling home renovation jobs to find a home that balances their needs with their budget."
Just over half of all respondents who said they would be willing to buy a home in need of some TLC, would also spend more $20,000 to make the home fit their needs.
The most common 'expected' renovation is a kitchen remodel which can run anywhere from $22,000 for a minor remodel to $66,000 for a major remodel.
This isn't a new trend by any means. According to the Joint Center for Housing Studies at Harvard University, home improvement project spending reached a new high in 2018.
"Americans spent $336.9 billion on remodeling projects, up 7.4% from the $313.6 billion a year earlier."
Home renovation television shows have given many buyers hope that they could renovate a home they can afford into their dream home!
Bottom Line
If you are one of the many Americans considering buying a home this spring, let's get together to help you find a house with the potential to be your dream home!
Planning to buy? Get your search of homes for sale in Pittsburgh started here.
Are you relocating to the Pittsburgh area? I can make your move stress-free, offer insight about the area and help you find the perfect home. Give me a call at (724) 309-1758.
I'm here to help guide you through your home buying or selling experience. Connect with Me Today!
Let me help you explore our communities, as a local expert I can give you the rundown on the benefits, trends and hot spots of the area.
The information contained, and the opinions expressed, in this article are not intended to be construed as investment advice. Christa Ross and Keeping Current Matters, Inc. do not guarantee or warrant the accuracy or completeness of the information or opinions contained herein. Nothing herein should be construed as investment advice. You should always conduct your own research and due diligence and obtain professional advice before making any investment decision. Christa Ross and Keeping Current Matters, Inc. will not be liable for any loss or damage caused by your reliance on the information or opinions contained herein.